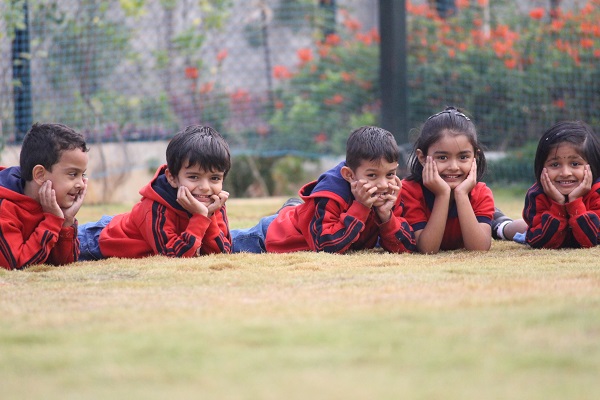 DPS Miyapur
Delhi Public School, Miyapur - a co-educational school - was founded in 2015 under the Vidyananda Educational Society (VES). This is the third school set up by VES
Delhi Public School , Miyapur is committed to imparting high quality holistic education by giving students the opportunities to develop their creative and social skills through a wide variety of programmes in a caring, innovative and healthy environment.
At Delhi Public School, we hope to invoke in students a love of learning through the development of the intellectual, emotional, social, physical and creative potentials.
Our schools were built on the belief that the primary role of educational institutions is to build character, integrity and values in every child.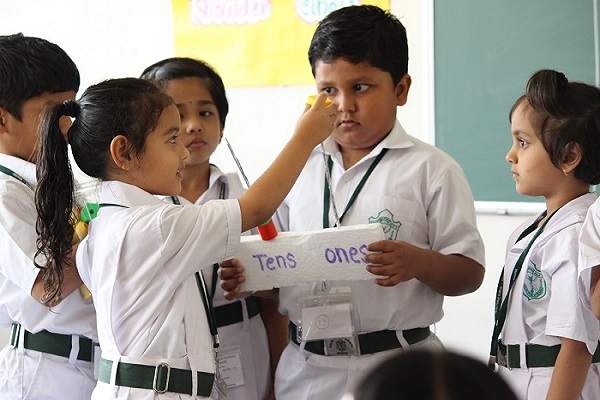 Vidyananda Educational Society is a non-profit body consistently working towards premier educational institutions, to promote, establish, run, develop and manage institutions beneficial to the community without any discrimination of caste, colour and creed.
The society's Endeavor has always been to position schools as front line leaders in providing new focus and direction in building new paradigm in quality and futuristic education; preparing students for life beyond school.
To pursue this objective, Vidyananda Educational Society has collaborated with Delhi Public School Society, Delhi and established three schools i.e DPS Hyderabad in 2002, DPS Secunderabad(Diamond Point) in 2003 and DPS Miyapur in 2015.
DELHI PUBLIC SCHOOL SOCIETY has been one of the pioneering names in the education circuit in India since 1949.The DPS family is reckoned as a stalwart in education with over 200 schools in India and abroad. With an aim to establish a smarter, independent and forward thinking community of educated Indians, the society embarked on establishing many premier schools across the country.
Delhi Public School-Hyderabad,Secunderabad and Miyapur are a part of the DPS society. These were built on the belief that the primary role of educational institutions is to build character, integrity and values in every child.
From the Director's Desk

A very warm welcome to the academic year 2020-2021.

 

At Delhi Public School Miyapur our mission is to provide an outstanding education and inspire our students to engage in both academic and enriching extra-curricular programmes. Our students set high expectations for themselves, enjoy school, accomplish their purpose and the community is constantly rewarded by their achievements.

 

DPS Miyapur has earned its outstanding reputation through the success of its students, its rigorous educational programme, its excellent and dedicated staff, its caring & dynamic Head and its consistent engagement through deliberations and assemblies on pertinent global issues.

 

Our curriculum develops student learning and understanding, a culture of thinking, inquiry and reflection, resilience and independence and it always focused upon the holistic development of the future citizens of the country with true values and a global outlook. Our students are always ready to put their best foot forward equipped with skills and competencies to face the challenges of the new world.

 




 

With Best wishes

Mrs. Rekha Aggarwala

Director - Academics

Delhi Public School, Hyderabad | Secunderabad  
India is a land of diversity - since time immemorial emphasized on traditional values like spirituality, recourse to nature, artistic expression, hospitality and peaceful co-existence epitomised in Vasudaiva Kutumbakam- whole world is one single family. This is probably what has come to be defined as a 'Global Village'today. Values such as harmony, peace, compassion and humility, their need and importance is universally accepted and felt, more so in the current social and political context.
Keeping this in mind we at DPS Miyapur, are taking up projects that will help develop global perspective, nurture, enrich inter-cultural awareness and at the same time students will be made aware of their role in the conservation and preservation of their heritage. This year there is a clear thrust to HUMANIZE EDUCATION.
All these activities have been seamlessly integrated with the school curriculum that fosters inquiry. research, analytical thinking and an ethical approach that becomes a lifetime habit. We believe that powerful learning and teaching occurs under a shared spirit of respect which creates a passionate schooling experience recognized for its ethics, warmth, energy and excellence.